Posted 10 hours ago
Proposed by Taproot Foundation
Thursday, January 27 at 1 p.m. ET / 12 p.m. CT / 11 a.m. MT / 10 a.m. PT
Register now
95% of associations say they do not have the resources to fully accomplish their missions. Your background in HR, technology, operations, marketing, data (the list could go on!) could be just what a resource-strapped social good organization needs for the new year.
Join the Taproot team for their free webinar on Thursday, January 27 at 1 p.m. ET for everything you need to understand how valuable your skills are to nonprofits in need and how to get started volunteering! Webinar attendees will walk away with tips and inspiration from an experienced Taproot volunteer, pro bono project management best practices, an overview of how to find opportunities alongside great causes through the Taproot online platform More.
Register now for this free one-hour event! Bring your colleagues – there are plenty of volunteer opportunities for everyone.
Access to this webinar and the Taproot Plus platform is free for individual professionals in the US, Canada, UK, EU and India. All registrants will receive a recording of the event.
Thursday, January 27 at 1 p.m. ET / 12 p.m. CT / 11 a.m. MT / 10 a.m. PT
Register now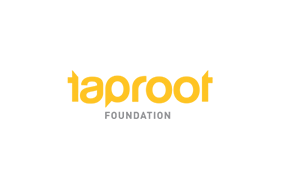 Taproot Foundation
Taproot Foundation
The Taproot Foundation is the pro bono service provider for the nonprofit sector. It works to engage the nation's millions of professionals in pro bono service, building the infrastructure of organizations we rely on to strengthen and support our communities. Their pro bono model leverages best practices from leading professional services firms to deliver reliable and quality marketing, human resources and technology services using company employees. Since 2002, the Taproot Foundation has recruited more than 3,500 business professionals to award more than $12 million in pro bono services to nonprofit organizations in New York, Chicago and the San Bay Area. Francisco.
More Taproot Foundation