It was news a few days ago that Snap Inc (NYSE:), a social networking technology company, had lost 45% in a single trading session.
It follows an earnings warning from the social media company that showed tough times for a once-booming industry, causing the entire sector to slump.
The social media industry
Is the social media tech industry really destined to follow the path of the Nifty-Fifty or the dotcom?
I would like to start with a quote from Massimo Ruggero from the television series "Devils"; "Data is the new oil, but oil runs out sooner or later, data no…"
However, these companies, in addition to having countless users, possess billions and billions of data and information.
As we can see from the screenshot below, no less than 4.62 billion people are social network users. Also, the new generations are digital natives, so being registered on some kind of social network is now almost as normal as having a health card.
.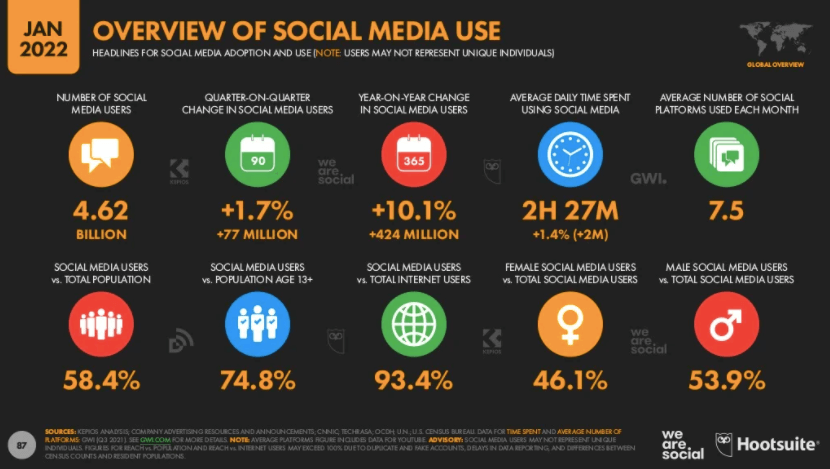 Which one to bet on?
According to a recent analysis by GWI.com, it can be seen that the most used platforms in the world are still owned by Meta Platforms Inc (NASDAQ:), followed by WeChat in fourth position. Therefore, if we were to rate companies based on their "market share", Meta Platforms Inc dominates, unsurprisingly, it is also the largest company by market capitalization.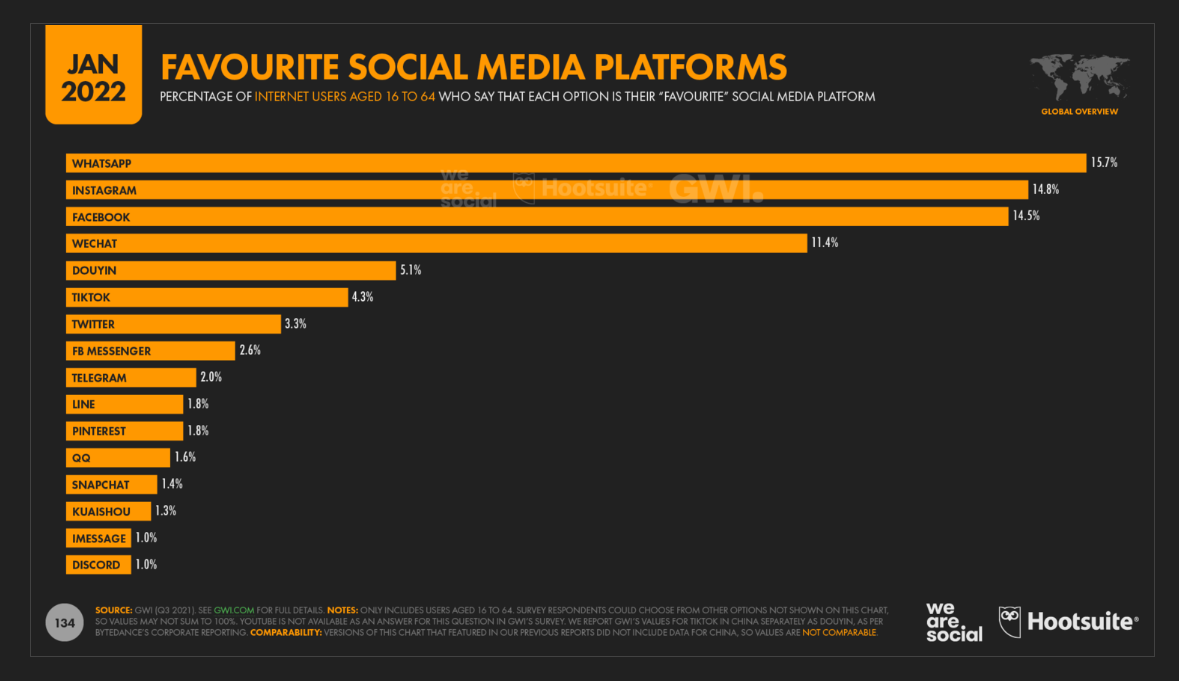 If, on the other hand, we analyze valuations with our InvestingPRO tool, Twitter Inc (NYSE:) currently seems to be the most overvalued (until we understand Musk's intentions). If we then consider that many of these companies are still loss-making (Snap Inc for several years) we realize that the company itself does not offer much choice, that is to say that the only company actually capable of growing structurally and making a profit to date is almost exclusively Meta Platforms Inc.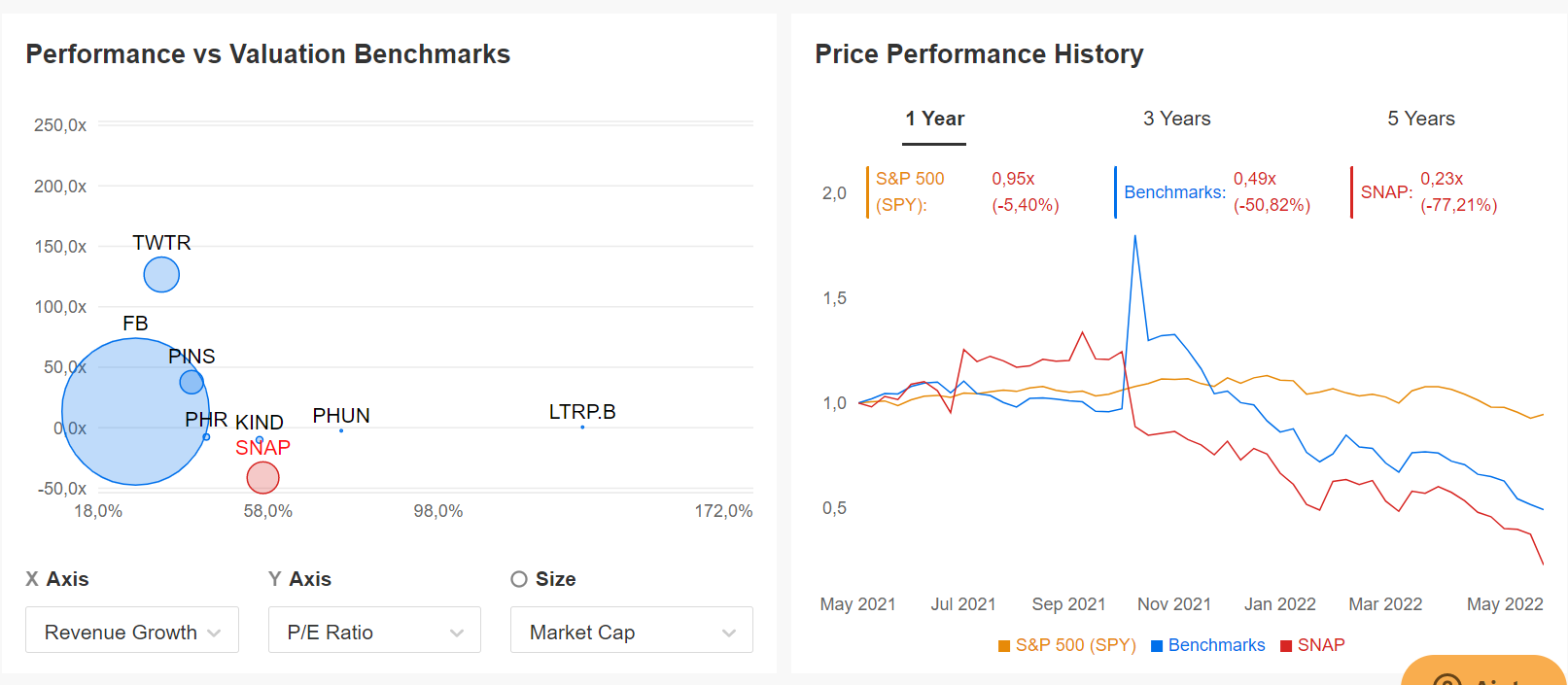 Speaking of Meta Platforms Inc, the stock (which is currently in one of my portfolios) has a potential 80% discount to its fair value (so the margin is there), and even if we want to be more conservative, the multiples fell in a few months with a P/E of 13.3 and a P/S of 4.29, certainly very good valuations.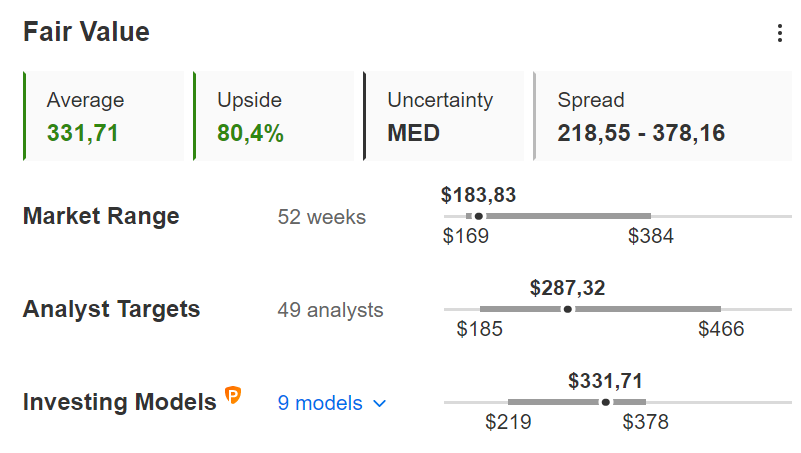 Until next time!
***
If you find my analyzes useful, and would like to receive updates when I publish them in real time, click the FOLLOW button on my profile!
"This article is written for informational purposes only; it does not constitute a solicitation, offer, advice or recommendation to invest as such and is in no way intended to induce the purchase of I remind you that any type of asset, is evaluated from several points of view and is very risky and, therefore, any investment decision and the associated risk rests with you.