THE CALM BEFORE: On the unexpected origins of radical ideas. By Gal Beckerman. Crown. 352 pages. $28.99.
Towards the end of Gal Beckerman's examination of the spaces in which revolutions and revolutionary thought are born and progress, he reflects on philosopher Hannah Arendt's image of people around a table creating community. According to Beckerman, it emphasizes the table itself as a unifier, without which those present sit awkwardly in different positions.
The power of the table, writes Beckerman, is that it is a "man-made thing, something sawn and sculpted by thought" that forces people to face each other, the better to deliberate slowly. , hammering out differences, putting ideas on solid ground and allowing them to produce lasting influence.
Contrast this image with his indictment of social media as a means of advancing concepts and refining thinking. His description of the medium as simply a way to produce short-lived outrage, a process that leaves a lot of time wasting much of their time grappling with their next dose, is not new, but his dissection of his influence on certain modern movements is illuminating. Overreliance on Facebook ultimately helped doom the 2011 Tahrir Square uprising, he said, as it was "never a space to theorize, to admit complexity, to work on action". . It even slowed down the initial period of the more successful Black Lives Matter cause, he claims.
In the latter, Beckerman follows the efforts of an early organizer, who came to believe that traditional political efforts, like door-to-door interviews, gleaned more accurate information, as well as more concrete results, than waiting. the next, not unexpected. example of police brutality to inspire followers. This course, he gradually realized, only created a "temporary spectacularization of the black death", which he eventually referred to as "trauma porn".
Beckerman, author of the National Jewish Book Award-winning "When They Come for Us, We'll Be Gone," set out to, in part, research Arendt's "tables" in our pre-digital past. It begins "The Quiet Before" in 1635 with natural philosopher Nicolas-Claude Fabri de Peiresc's attempts to measure longitude with the help of other observers around the world via telescopes, but more importantly for Beckerman's lenses, extensive use of letter writing. He moves on to the Chartist movement of 1839, in which the mere collection of petitions led, decades later, to the expansion of the vote in Britain. He cites the use of manifestos to advance futurism in pre-World War I Italy and of newspapers to decolonize parts of Africa in the 1930s. The results of these efforts are decidedly mixed.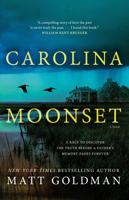 Particularly poignant is the story of Natalya Gorbanevskaya, a self-proclaimed "lover of objectivity" who, as part of the "samizdat" (self-publishing) movement, typed on multiple carbons a list of Soviet atrocities that occurred in the late 1960s. His approach was "cold as ice, precise, almost legalistic, placing state actions alongside the citation of the law," Beckerman writes. She dragged her typewriter from one hideout to another, passing on what she produced to friends, thus helping to prepare the ground for the arrival of a more open form of government, the one called the Glasnost.
His treatment at the hands of the Soviets, including drugs and confinement in psychiatric hospitals, makes reading difficult, as do the racist, misogynistic and anti-Semitic rantings of the various organizers of the Charlottesville protest in 2017 as they tried to present themselves as "nice young people". Men."
Beckerman devotes part of his conclusion to a description of what he sees as more productive ways to incubate radical ideas, change the status quo, and build and expand community – slower, smaller methods. and which perhaps depend on a moderator which can keep the temperature low.
His discussion of the complex online environment might lower some readers' attention spans, but that might be at their own risk. As Beckerman points out, the Internet has "almost completely wiped out all other modes of communication." His assertion raises other concerns. Is the continued reduction of face-to-face contact, or even mere physical proximity, making us less understandable to each other? More angry? More stupid? Looser?
And given the many people staring at a screen and reinforcing, over and over again, their particular viewpoints, can we still have messy in-person discussions in group settings? Has the digital environment in which so many of us operate contributed to our political polarization and inability to negotiate? Can we learn from each other again and build consensus?
Gal Beckerman will surely continue to explore these questions and the many others that his thought-provoking book is likely to ignite.